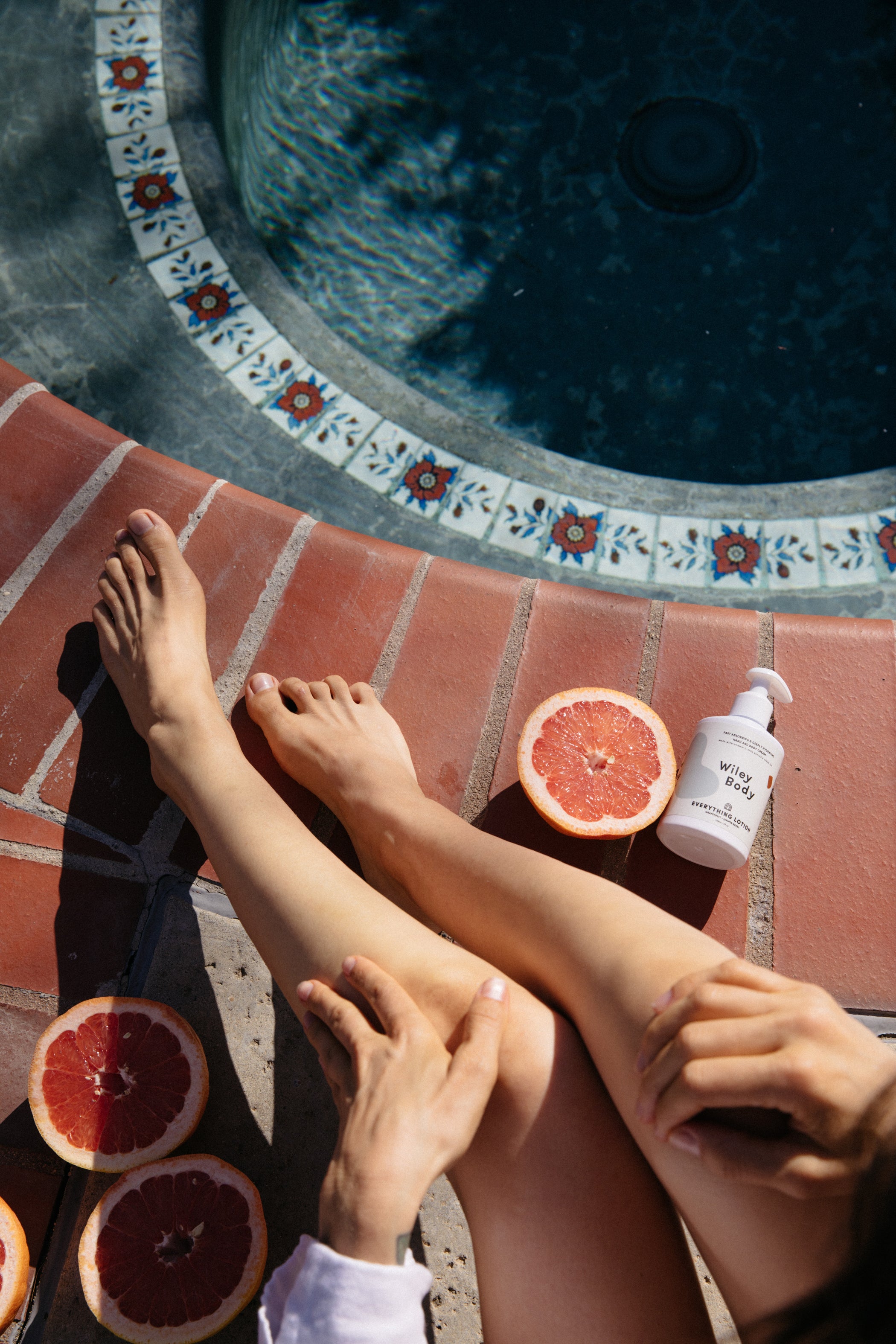 The new Wiley Body is here
We want to make sure every body can experience the plant-based, skin-loving goodness that our products are packed with. So we're doubling down on our dream of making our plant-based botanical blends accessible to everyone – every age, every body type, every skin type.
Of course, we'll always love the littlest members of the Wiley Body community. And our flagship formulas are the same ones you know & love, so they're still gentle and nourishing for your baby's skin.
 Here's to the new era of Wiley! We're glad you're here. xx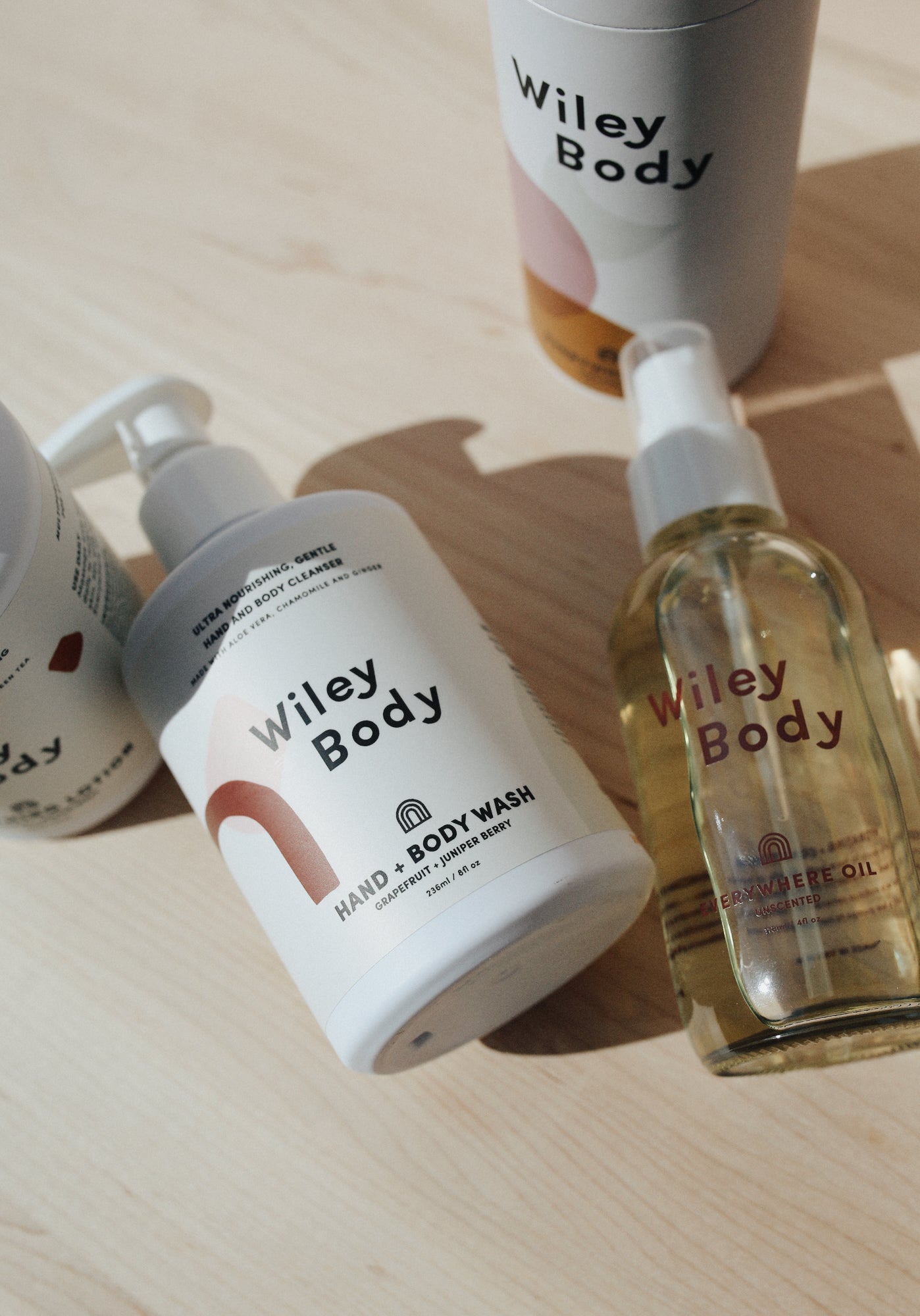 Mama
These days, it feels like when you open a bathroom cabinet, you're greeted by a jumbled mess of bath/beauty/baby products that have been expired since last June, products with such a highly specif...
Read more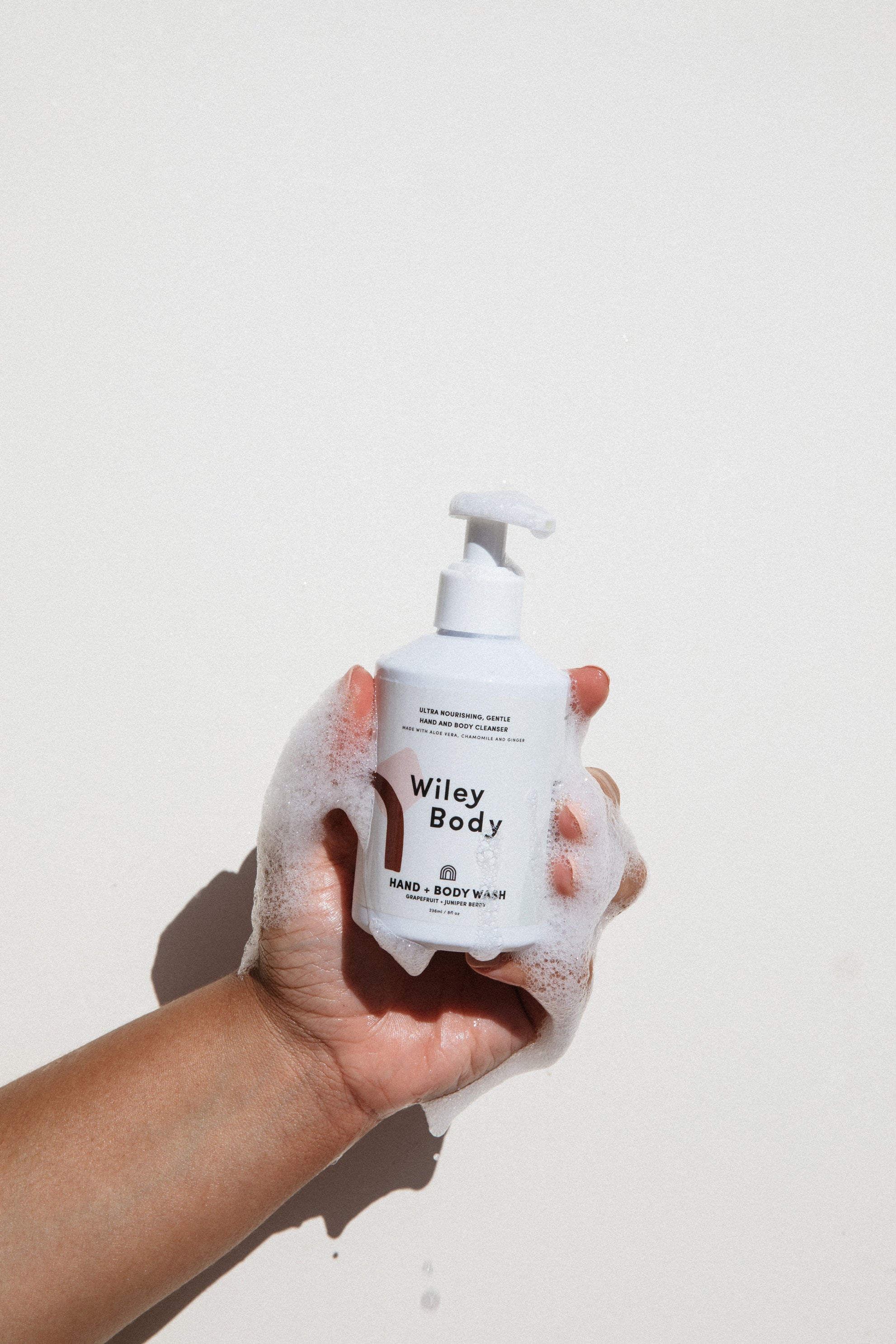 Our Body Bubble is no longer online, but it's not really goodbye. A couple pumps of our new Hand & Body Wash in the bath is still the Body Bubble you love. But a botanical blend this good can ...
Read more